Renovating? It's child's play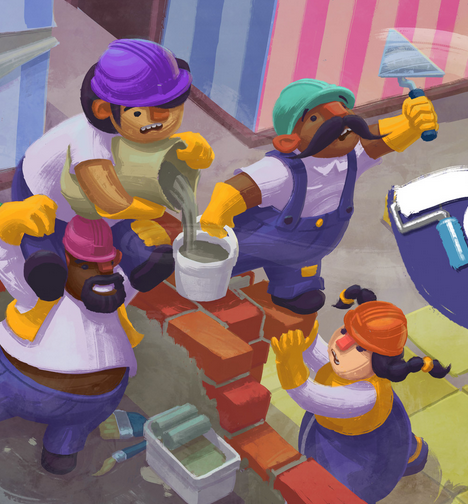 The inhabitants of a mysterious skyscraper have left their homes in your hands, with just a blueprint of how the house should look when they come back.

All you need is some friends, a couch and a Nintendo Switch, to play at renovating with a new, soon-to-be released game called Tools Up! Paint walls, tear off wallpaper, lay tiles, move furniture and unlock the secrets of the building. No stress, no mess: this could be the most fun you'll ever have renovating.